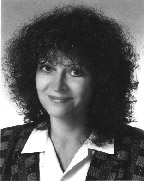 SUZANNE DOUCET
Singer, performer, recording artist, composer, song writer, author, painter, graphic artist, actress, TV-hostess, producer, publisher, director, retailer, networker, astrologer, consultant.
Suzanne's over 40 years in the world of Music and Show business have provided her with incomparable knowledge, experience and contacts. Beyond being an international recording and performing artist, a singer, songwriter & composer (several hit records and albums in Europe, Asia and the USA), prime time TV "Pop Show" hostess (guests included the BeeGees, Eric Burdon, Grateful Dead, Keith Emerson, Donovan) Suzanne is also an established actress and musical star (Godspell with Donna Summer), director, producer, script writer, art director, sound designer, publisher, label owner, marketing consultant and online-retailer.
Consulting Clients Artists:
Davigi
Elise Lebec
Marc Dunn
Eric Roberts
Kingfisher
Sensitive Heart
Chris Field
Cynthia Hart
Maya & Sage
Aum Orchestra
Steven Halpern
Christopher Taylor
Xumantra
Esteban Ramirez
Brenda Wilde
Patrick Moraz
Consulting Clients Companies:
INNER PEACE MUSIC
SPIRIT SINGER PRODUCTIONS
RAY LEONARD RECORDS
TRUART RECORDS
REAL MUSIC
CIRCADIAN RECORDS
OGINALI PRODUCTIONS
HEALING MUSIC OF THE SOUTHWEST
ROUNDSKY MUSIC
FIRST LIGHT MUSIC
MUSIC OF THE SPHERES
MARK DUNN MUSIC
KING OF KING RECORDS
OGINALI PRODUCTIONS
AQUARIUS INTL MUSIC
2L NORWAY
CAMELOT COMMUNICATION
MUSIC MAGIC
PHILOMUSE
BABY GRAND PUBLISHING
ORGANICALLY GROWN MUSIC
MIKE PERLOWIN MUSIC
DEEP CAVE MUSIC
SENSITIVE HEART
RAINFOREST COALITION
LA HONDA FILMS
INFINITY ROAD MUSIC
SPRING HILL MEDIA
SIX DEGREES
DMX
HIGHER OCTOVE
HEARTS OF SPACE
MIRAZ MUSIC
THE B COMPANY
QUANTUM TOUCH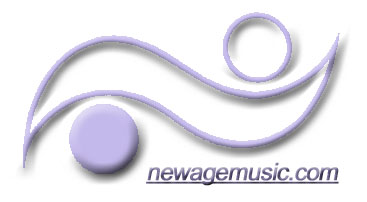 "LIFEMAGAZINE" began their report on New Age Music with a quote from Suzanne Doucet, while specialized Keyboard Magazine acknowledged Suzanne for having "the most authoritative view on New Age Music," and the LA Times devoted a full page article to Suzanne in their Sunday Calendar section. Magazines and TV production companies have interviewed her for their publications in Germany, Austria, France, Spain, Greece, Brazil, Japan, Taiwan, and South Korea.
Steven Halpern says in his foreword to the New Age Music Guide by P.J.Birosik, published by MacMillan "...explorers, who helped lay the groundwork for what we now term New Age Music include Kitaro, Andreas Vollenweider, Vangelis, C.H.Deuter, Klaus Schulze, Paul Horn, Suzanne Doucet, Brian Eno and Paul Winter." more